With social distancing due to coronavirus dominating our lives, the conviviality of watch parties seems a vestige of the past. But of course Super Tuesday, with its clutch of watch parties, was just a few days ago, Mar. 3.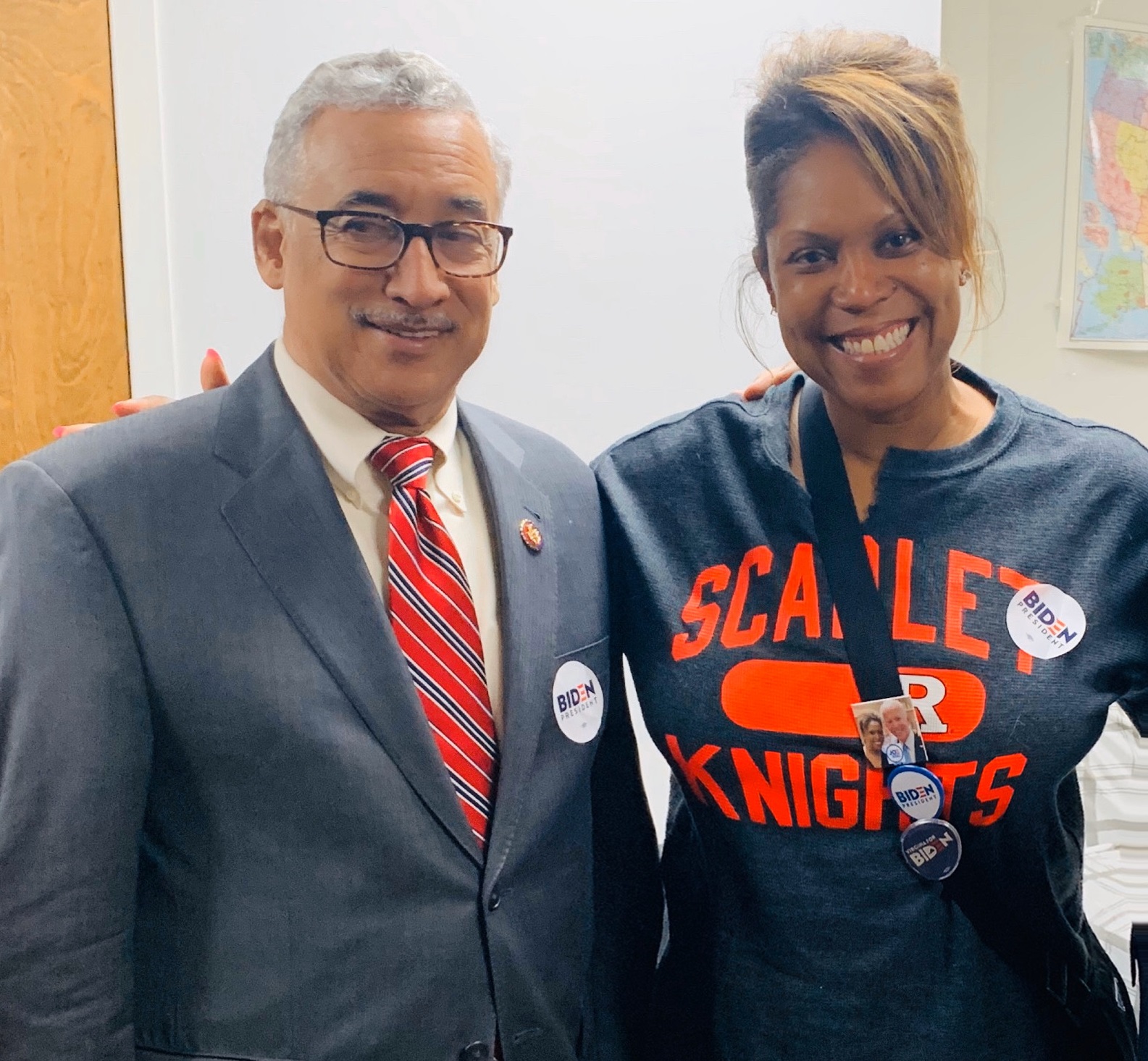 We look forward to the resumption of these fun features of Democratic Party activism once the outbreak passes. In the meantime, it's uplifting to recall the comradeship of recent, pre-coronavirus watch parties.
Nyree Wright, a member of Lee District Democratic Committee and Cameron Precinct captain, hosted two watch parties in recent weeks. On Super Tuesday itself, her group met at Java Grill in Alexandria, joined by Virginia Congressmen Don Beyer (8th CD) and Bobby Scott (3rd CD).
Just a week earlier, on Feb. 25, at the John Marshall public library branch in Alexandria, she held a watch party for the Democratic presidential debate.
Wright is a public relations executive and founder of Women's Initiative Network, a local interest group, as well as Lee Committee member.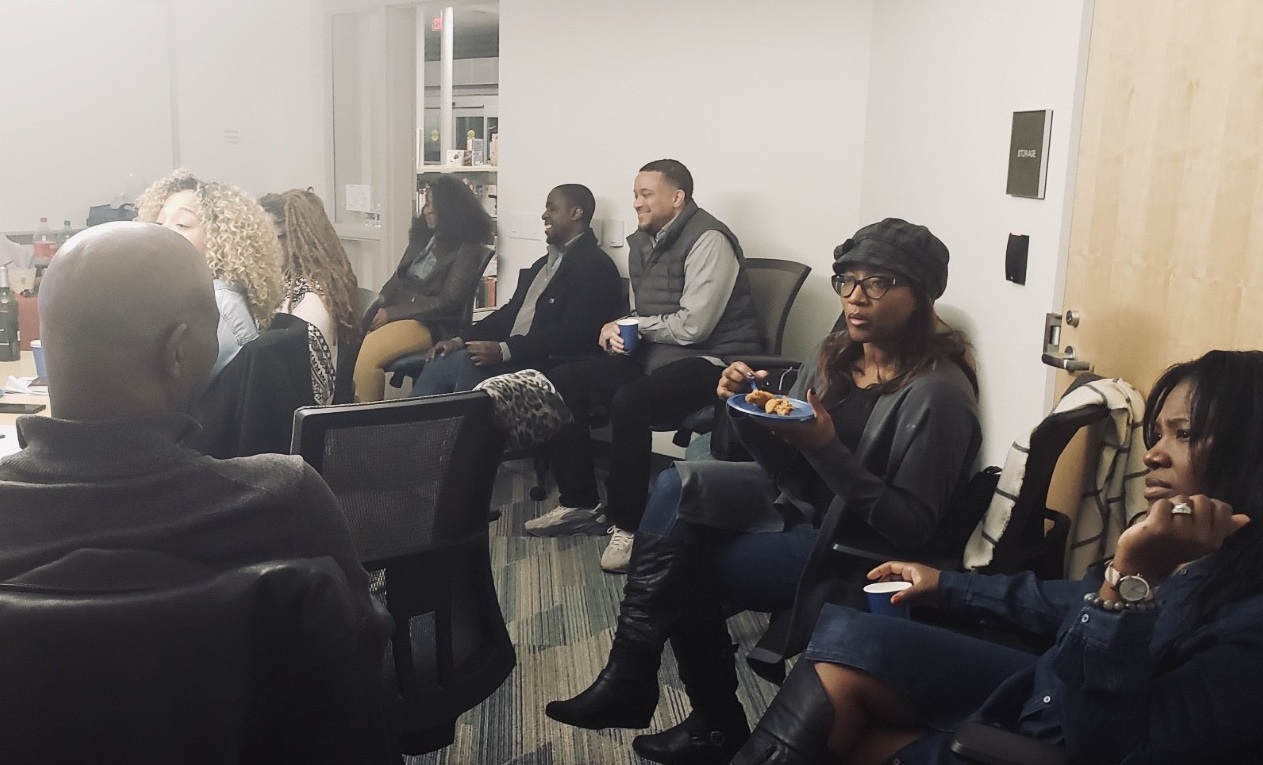 Main photo: Rep. Don Beyer joined in the fun at the Super Tuesday watch party  
Like this story? Share it on social media!